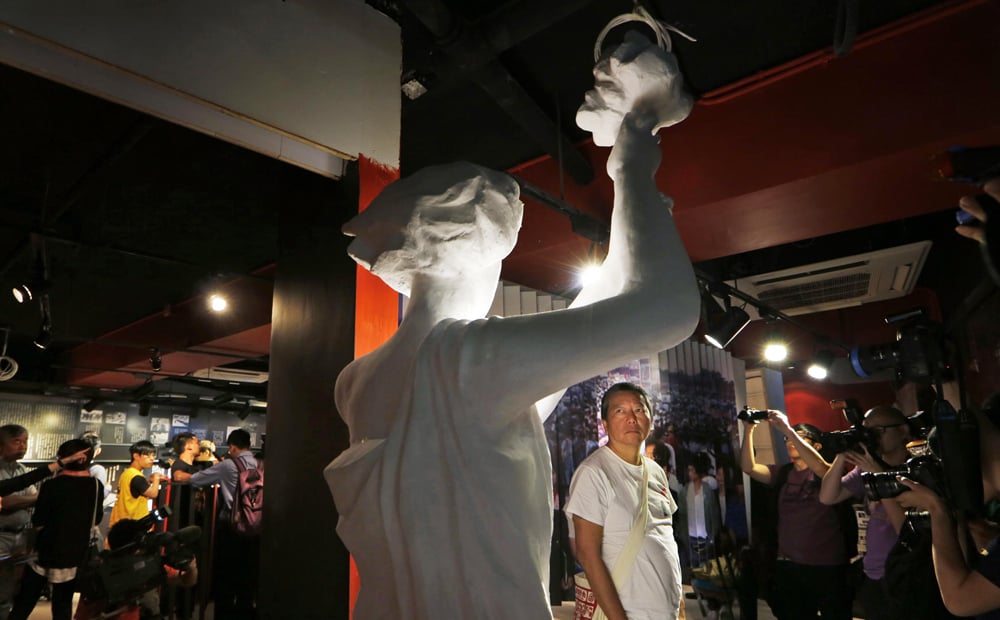 Pierwsze muzeum na świecie upamiętniające powstanie studentów na placu Tiananmen w Pekinie, jakie miało miejsce blisko 25 lat temu, zostanie otwarte już 26-go kwietnia w Hongkongu. Operatorem muzeum jest Hong Kong Alliance in Support of Patriotic Democratic Movements of China, ruch na rzecz przemian demokratycznych w Chinach.
Prezes stowarzyszenia Lee Cheuk-yan potwierdził otwarcie muzeum w terminie, mimo obiekcji właścicieli lokali użytkowych w budynku, obawiających się dużej ilości odwiedzających, co może naruszyć zasady bezpieczeństwa obowiązujące w budynku. Lee Cheuk-yan twierdzi jednak, że wszystkie zastrzeżenia są politycznie motywowane a liczba odwiedzających wystawę będzie kontrolowana i utrzymywana na poziomie 40 osób.
Statua Bogini Demokracji, przypominająca tę zbudowaną przez studentów w Pekinie, będzie jednym z eksponatów muzeum. Turyści z Chin odwiedzający muzeum, informacje o powstaniu otrzymają na pamięci przenośnej USB, co bezpiecznie pozwoli przemycić wiadomości o wydarzeniach na Placu Tiananmen do Chin.
Niestety w dzisiejszym próbnym otwarciu, nie mógł wziąć udziału jednen z aktywistów z Placu Tiananmen Yang Jianli na stałe mieszkający na Tajwanie, któremu po raz kolejny służby graniczne Hongkongu odmówiły wstępu do miasta.